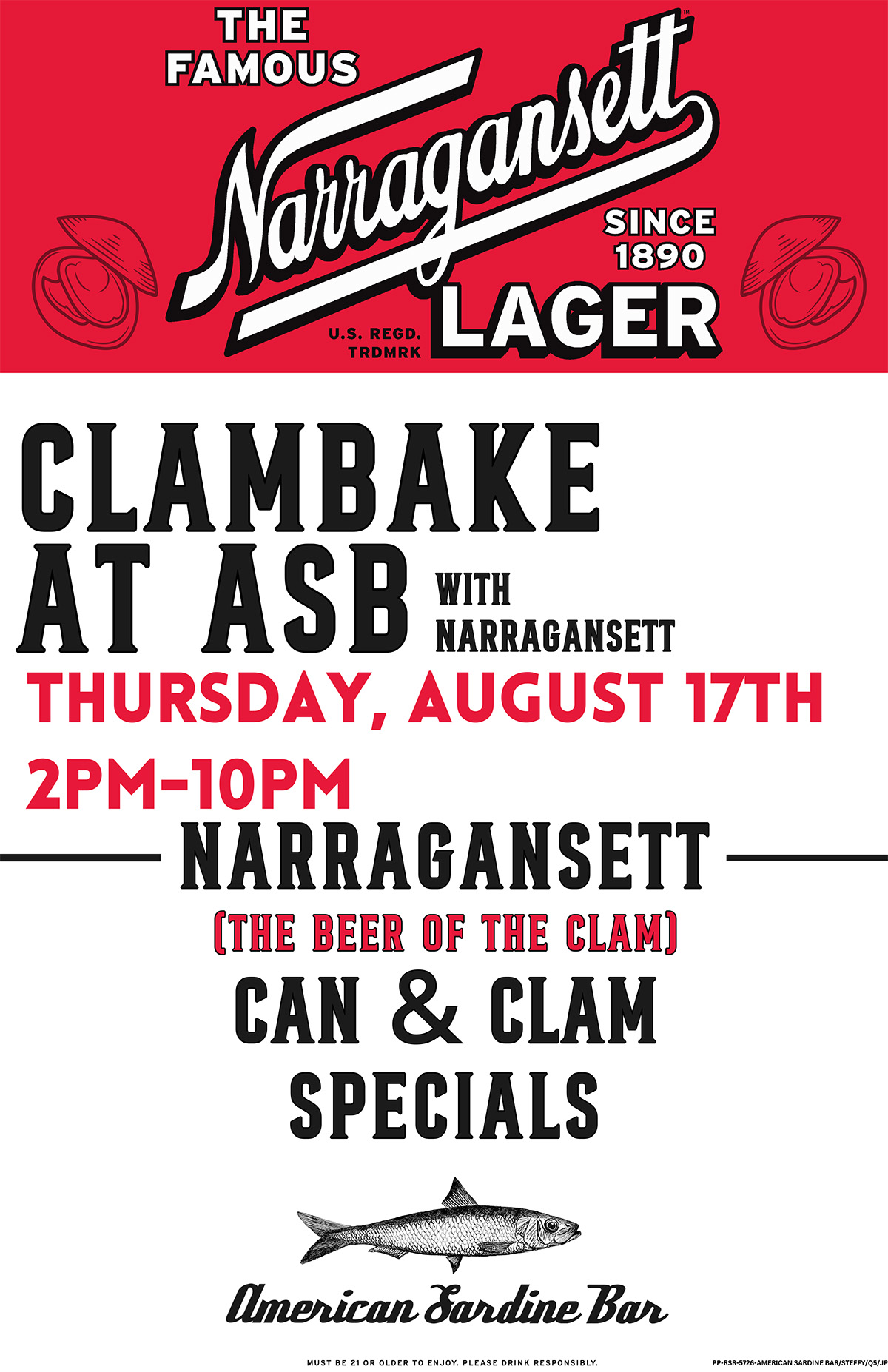 With Labor Day right around the corner, the timing is perfect for American Sardine Bar's Clambake with Narragansett! A late August seafood party at ASB has become somewhat of a tradition, & we think this year will be better than ever! 
Join us Thursday August 17th, 2-10pm for a good old Rhode Island style clambake with a special one-night only seafood menu from Chef Andrew Douglas  — clams! corn & potatoes! plenty of drawn butter! and a handful of other seafood snacks too! And Narragansett is taking care of the beer side of things with buckets of ice cold Lager & Fresh Catch. 
Be sure to keep an eye on our insta for all the details. We're taking reservations for our indoor & outdoor dining, bar is first come, first served! Visit our homepage for reservations. We hope you'll join us for our favorite one last taste of summer!